THE ORTO-GRAFIE fine art (Digigraphie)

With the experience I learned that to create an Ortho-Grafia I had to select images without too much detail, printing on the earth means in fact to renounce the definition that instead is characteristic of quality photographic prints. This is the main reason why at some point I thought of creating a type of Ortho-Grafie that, without renouncing the use of the land's identity and their empathic value, was also characterized by the photographic quality of the "fine art". In this way I was able to extend the selection even to images full of details.
In the initial production I wanted to present the earth as a sort of precious frame, which however is an integral part of the work itself as much as photography, both on an aesthetic and conceptual level. Some "frames"

they have low relief work that, like the traditional Ortho-Grafie, add elements that characterize the subject and the territory. The apparent more traditional aspect of this segment, the reference to framework + frame, is not the only way to combine earth and fine art print, in fact in some works these elements intersect in forms and modes more integrated and functional to the story .
I opted for the fine Hahnemühle Photo Rag papers, almost all printed with Epson Digigraphie certification, so as to guarantee maximum quality, quality and limited and numbered printing. For protection I used "invisible" glass of museum quality, which guarantees very high transparency and UV protection. All supports and coupling and bonding products are "acid free".
---
---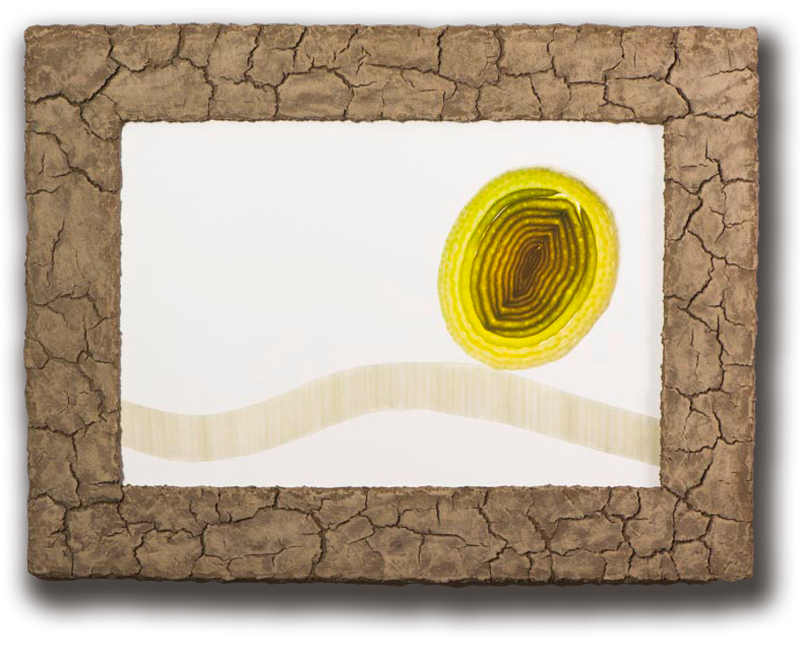 dynamic balance@leek
cm. 65 x 48
work in the almost zen image of a leek contrasts, but at the same time it is completed, with the primordial material force of the frame on the ground.
---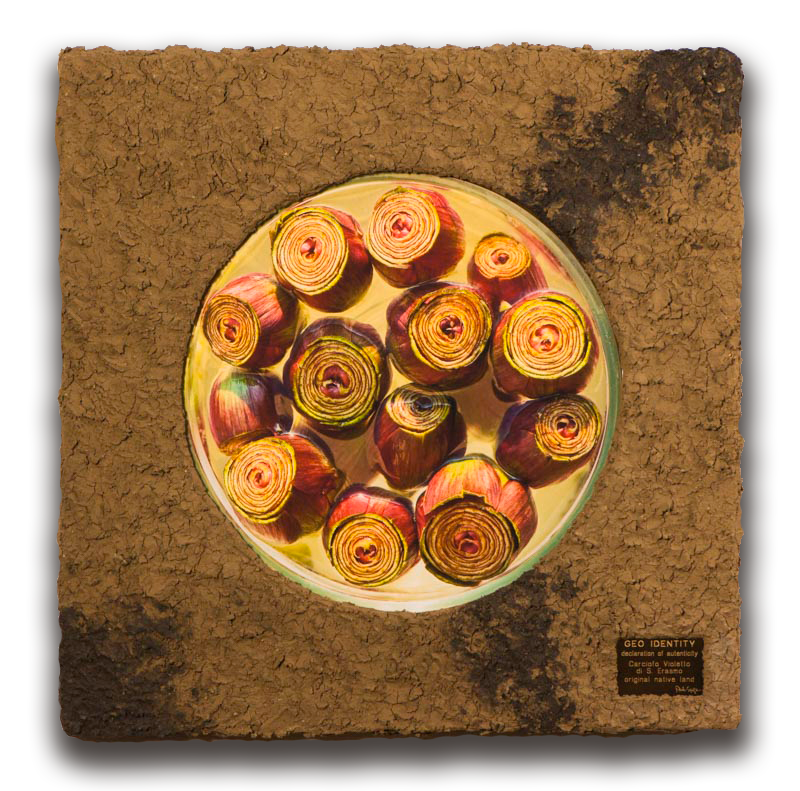 castraure@Violet Artichoke  of Sant'Erasmo (VE)
cm. 45 x 45
Violet Artichoke  of Sant'Erasmo in a bowl with water and lemon. Around the two typical lands of the Venetian island, the black one of barena and the hardest and clearest caranto.
---
---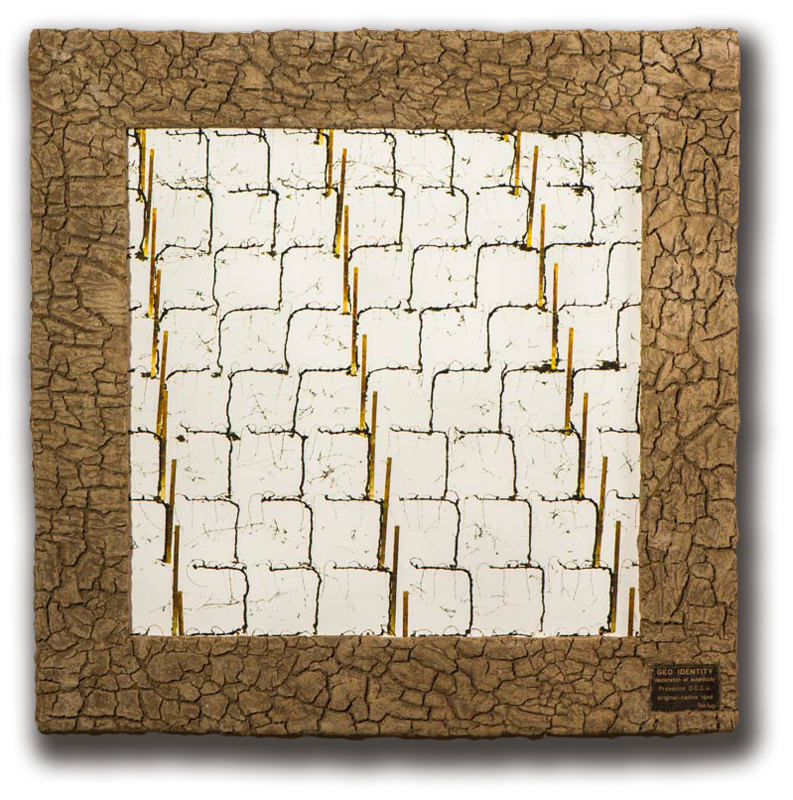 writing@Prosecco of Valdobbiadene
cm. 60 x 60
A light snowfall draws a texture with the Prosecco vineyards in the precious Cartizze area.
The earth is original of Cartizze.
---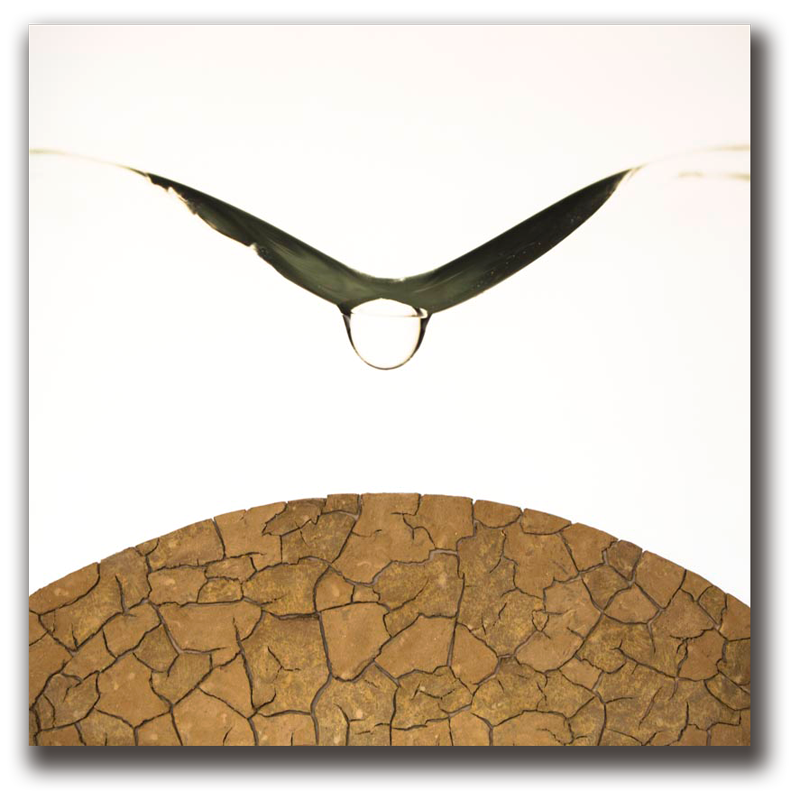 global thirst
cm. 60 x 60
"Heart Mother", a parched and sterile land carved by deep cracks, in need of water, seems to yearn for that precious drop poised on the spout of a glass carafe photographed against the light.
---
---